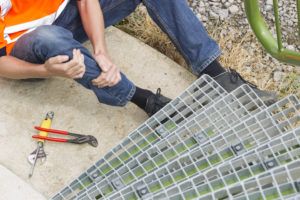 At Rosenberg & Gluck, L.L.P., our construction accident lawyers serve Long Island workers injured in Suffolk County and Nassau County. We also handle cases in other parts of the greater New York metropolitan area.
Our lawyers stay abreast of changing laws affecting construction accidents and utilize in-depth knowledge to pursue the compensation you need. We provide free case reviews for construction site injury cases.
How a Rosenberg & Gluck, L.L.P. Construction iInjury Lawyer Can Help
Our construction accident lawyers serving Long Island understand the hardships serious injuries create for construction site workers and their families, especially when a severe injury prevents a major wage earner from providing for their loved ones.
Permanent disability can mean the end of a career. Finding other work that offers comparable wages and benefits may not be possible. It may be possible to seek additional compensation for your injuries, lost wages, and more.
Work with Rosenberg & Gluck, L.L.P. on Your Personal Injury Case
Work with a construction accident lawyer who has successfully litigated and negotiated accident settlements. Rosenberg & Gluck, L.L.P. has decades of experience handling construction accident cases.
What Damages Can I Recover for a Construction Injury?
There are several damages you may be eligible to recover if you are injured on a construction worksite in New York. Here are some damages you may be able to recover:
Hospital costs
Emergency room stays
Ambulance transportation
Lab tests, x-rays, CT scans, and other diagnostic imaging scans
Surgery
Physical rehabilitation services
Therapy
Medications
Current and potential medical care bills
In addition, there are other losses you may be eligible to recover:
Lost wages
Loss of a job
Loss of support
Lowered earning capacity
All out-of-pocket bills
Mental suffering
Physical pain and suffering
Additional emotional damage
Who is Liable for a Construction Accident?
Liability is determined based on the specifics of your incident. Hiring a reputable construction accident attorney helps you navigate through this complex legal process. Your construction accident lawyer will represent you to obtain the compensation you need to heal from your injury.
First and foremost, it is the duty of the employer or head general contractor to prepare their workers properly. Each worker must be educated in proper protocol and procedure when working on a construction site, including mandatory safety training as ordered by state law. Proper training on all equipment must be provided in addition to replacing defective equipment.
Your construction site accident attorney will identify the liable party in your case. Liability will depend on the circumstances of your injury and construction site accident.
What Can You Sue for After a Construction Site Injury?
You generally cannot sue your employer in the state of New York for your work-related injuries. As such, your case may be classified as one of the following:
A product liability case – If you were injured by a faulty or defective product, you may be eligible to file a claim for compensation from the manufacturer or supplier of the product.
A wrongful death case – If someone you love passed away as a direct result of a construction accident, you may be eligible to file a claim for wrongful death. A negligence action may be brought forth by the legal advice of your construction accident lawyer.
A personal injury case. If another party's negligence caused your injuries, you may be able to pursue them for compensation.
Third-Party Construction Injury Claims
In the state of New York, you can file a lawsuit to recover compensation for your injury-related expenses. Under New York Labor Law, such third parties may include:
Property owners
Contractors
Subcontractors
Architects
Engineers
Equipment manufacturers
Parties are responsible for maintaining safe construction sites with adequate safety provisions and safety equipment. A third-party claim potentially offers much greater compensation than a workers' compensation claim. Damages recovered under workers' compensation generally do not cover many accident-related damages, like pain and suffering.
Special Liability Rules Qpply to Some Construction Fall Injuries
Under New York statutes, a general contractor and/or owner may be liable for elevation-related injuries. This includes not only worker falls but also injuries caused by falling equipment, for example.
New York has special laws in place that protect construction workers injured in some types of accidents. This is known as the Scaffold Law and is New York State Labor Law (LAB) §240/241. Our construction site accident lawyers are familiar with this and other statutes that could apply in your case.
If you are a construction worker who suffered injuries on a job site, including a fall from a height, ladder, or scaffold, the attorneys at Rosenberg & Gluck, L.L.P can serve you.
What Types of Construction Accidents May Qualify for Compensation?
Many different situations can lead to construction accidents. Some common construction accidents include:
Scaffolding accidents
Falls from elevated heights
Being struck by falling objects
Crane accidents
Falls from ladders
Forklift injuries
Unsafe equipment accidents
Electrical accidents or electrocution
Trench collapses
Welding accidents
Fires and explosions
Building collapse
Statistics About Construction Site Accidents
Over 200,000 construction workers are injured on the job annually. Although construction sites are inherently hazardous, these worksites must be kept safe. Dangers are inevitable on construction sites, but injuries happen when proper safety procedures are not abided by.
According to the Occupational Safety and Health Administration (OSHA):
About one in five workplace fatalities in 2019-2020 was in the construction industry––more fatalities than any other private-sector occupation.
Three of the top five most-cited OSHA regulations in 2019-2020 were related to fall injuries on construction sites, including fall protection, scaffolding, and ladders.
Despite numerous safety regulations, construction remains a high-risk, dangerous industry. If you have been injured in a fall or a crane accident on Long Island, you may mistakenly believe that a workers' compensation claim is your only legal recourse.
In addition to workers' compensation, other legal remedies are available for serious construction accident injuries. We will work with your workers' compensation lawyer if you already have one helping with your claim.
What to do After a Construction Accident on Long Island
As noted, construction sites are inherently dangerous. There is heavy machinery, dangerous equipment, and hazards at extreme heights. If you are hurt on a construction site, here are some steps to promote your case's outcome:
Seek Medical Assistance
If you are hurt on a construction worksite, you must immediately seek medical assistance. This will help you properly heal, in addition to providing the foundation for building a personal injury case on Long Island.
It is also important to have someone take photos of any injuries you sustained due to the accident. Continue following up with your medical professional and booking future appointments to receive proper care for your condition.
Notify Your Employer
You must properly notify your employer of the accident. You must provide all of the details of what happened throughout the accident. First and foremost, you may want to contact a personal injury firm serving Long Island before filling out any forms.
Gather All Evidence
Whether or not you are interested in litigation for your accident, you must gather all evidence surrounding the events of the accident. It is crucial to take down any contact information of witnesses, photos of the scene, and contributors to the accident.
This will help the construction site accident lawyer managing your case with their initial investigation.
Our Construction Injury Lawyers Represent Workers on a Contingency Fee
At Rosenberg & Gluck, L.L.P., our construction site accident attorney represents clients on a contingency-fee-basis. If we cannot recover compensation for your losses, you do not pay us a fee.
Contact us for a free initial consultation with our construction site accident attorneys servicing Long Island. Evening and weekend appointments are available upon special request. If you are unable to travel because of your injury, we will come to you. Call today. Se habla español.